Buddha's teachings are unbounded and spectacular. The core of Buddha's teachings is to instill the trans-secular thoughts into the secular daily life. That is, we should apply concepts of the Dharma into our everyday life and stay away from all the violence, sufferings, and destructions. The root causes of these negative actions come from our negative emotions, such as greed, hatred, ignorance, arrogance, jealousy, and stinginess. All these negative emotions result in extremely destructive actions. The Dharma points to the truth of the universe. It is a life philosophy so we can realize the true nature of phenomena through learning, practice, conduct, and results.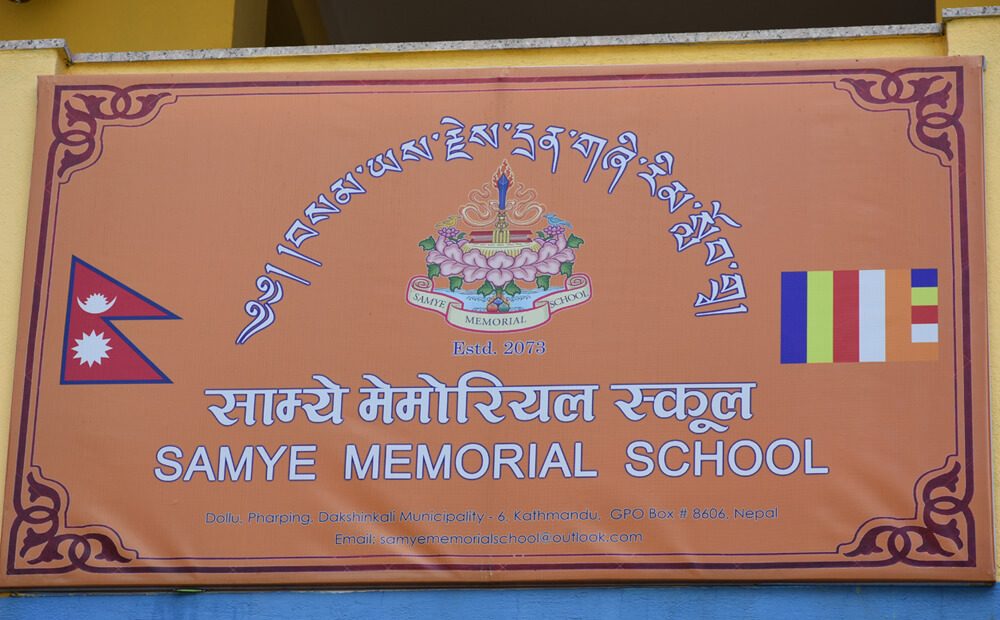 As time goes by, people all over the world are constantly facing various types of distress, diseases and destructive incidents. The root causes of all these sufferings come from beings' mind. Therefore, taming one's mind is the only antidote to eliminating all these sufferings and the source of ultimate peace and happiness. All the worldly phenomena are the reflections of the mind, and the essence of Buddha's teachings is all about taming one's mind. Therefore, Buddha's teachings are unquestionably the sheer solution to the peace of mind and thus the peace of the world.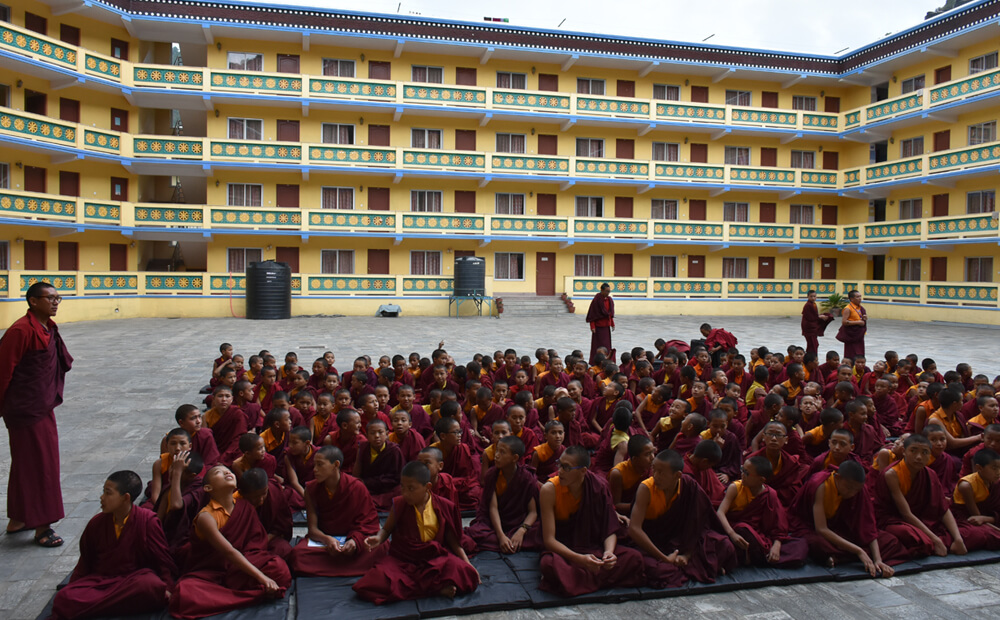 To benefit those who stay in the secular world and cannot become the Sangha and devote themselves to Buddhism throughout their life, Our Gurus, H.E. Yeshe Sangpo Rinpoche and H.E. Khandro Pema Chodron, with their unparalleled and unbounded compassions, registered the Samye Memorial Buddhist Primary School from the Nepalese Ministry of Education. The Primary School has been officially established on April 21, 2016. It is hoped that, through the process of the primary education at the Samye Memorial Buddhist Primary School, the concepts that good (bad) intents and deeds will result in good (bad) karmas will be deeply rooted in the youthful minds, so they can understand the importance of practicing Dharma for their own and other's life. Even if the students are unable to continue as the Sangha in the future, the benevolence and merits accumulated from their Buddhist education today will prepare them as the kindle of the light in the secular world, benefiting all sentient beings in the future.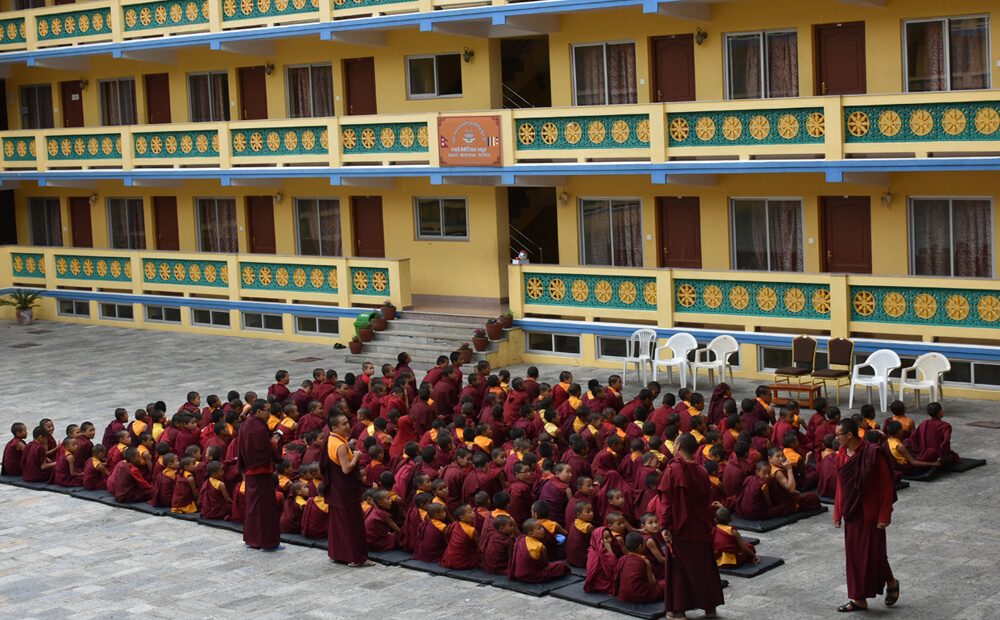 The construction work of school offices, classrooms and dormitories (more than one hundred in total) had already started a few years ago. Some of the school facilities has been completed and opened on September 29, 2017. The School currently houses two hundred and fifty disciples.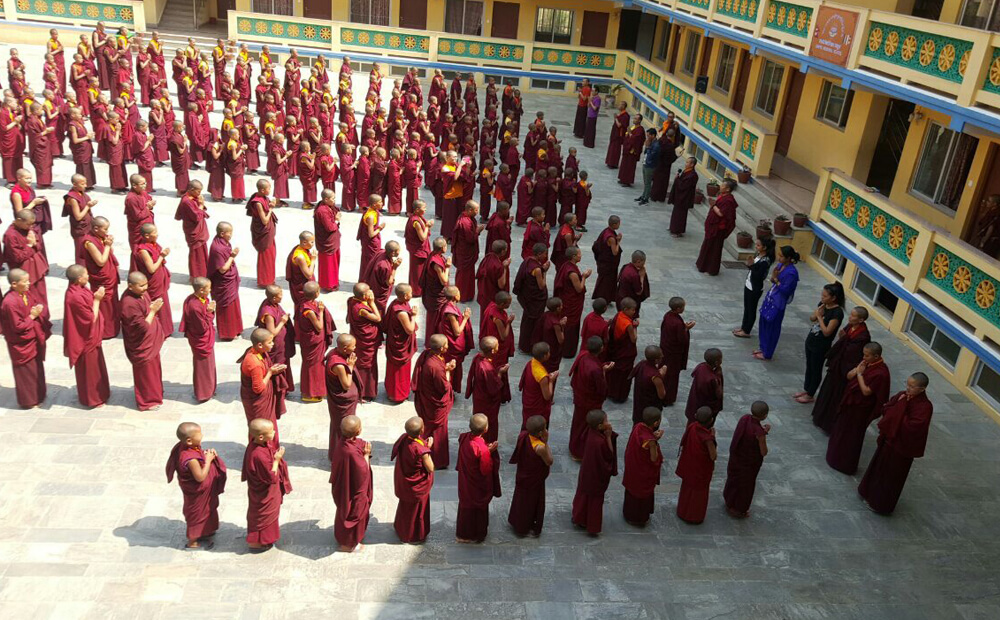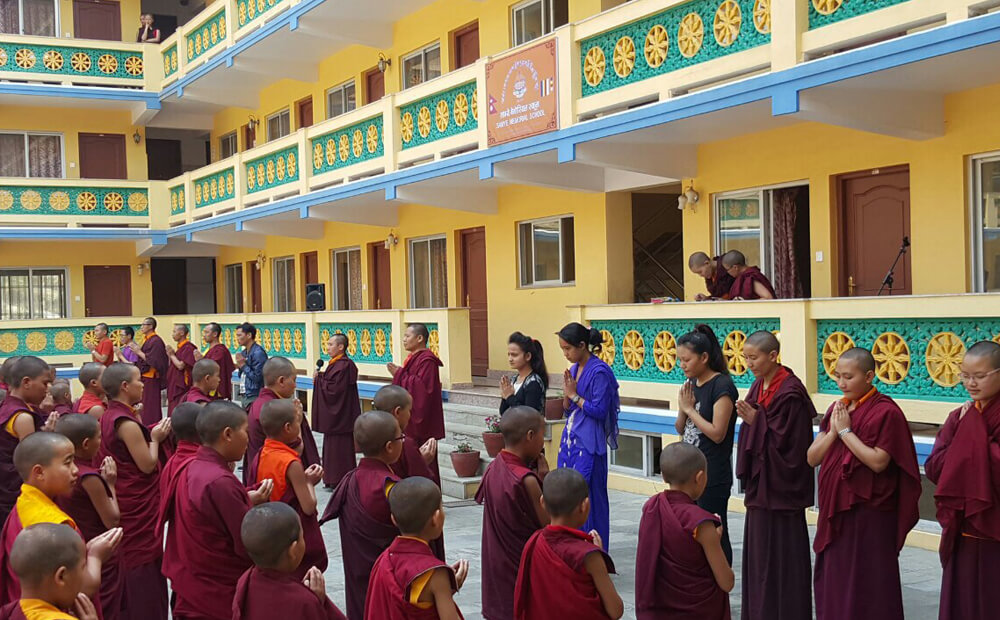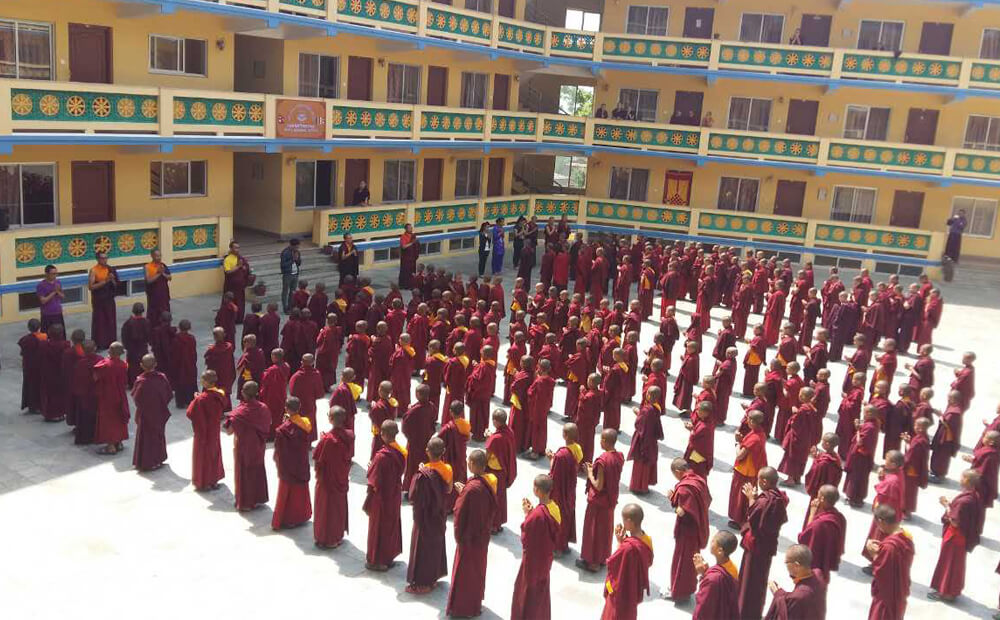 Class situation
Bestowal of Student Grades
Bestowal of Student Grades